When identity becomes 'digital first', opportunities arise. Jaume Dubois, CEO of ID30, discusses with the Paypers how the many facets of digital identity and how digitalization can help create financial inclusion
Have you heard about mobile money?
In Burkina Faso, like in many other countries where the banking system is not widely spread, people are using just their phones to share money. All they need is a 2G subscription and a feature phone through which they can share money instantly to any of their relatives in the country.
This very smart solution is way more advanced if compared to the complex user experience within the classic banking systems. Like many innovations, this process was born by people who, at the end of the month, were not willing to waste their phone subscription units, so they were transferring them to their friends in exchange for cash. This way, they invented mobile money on top of something they've already got, something accessible and inclusive.
Thanks to mobile money, a daughter is able to send cash to her mother living far away, or a father can send money earned in the city to his family staying in a remote village in a rural area.
Since the 2010's, most countries have started the digitalization of their legal identity in order to access administrative services in an easier way, through the use of innovative technology. But, as many people live in places where infrastructure and technologies are not accessible, this digitalization can divide the ones with access from the ones excluded from it.
Identity becomes 'digital first' and is bringing with it the capacity to transfer and exchange money. Digital solutions represent an immense opportunity for governments as they are efficient in social programs and drastically reduce the logistics and the cash line loss. Besides, digital means direct and instantaneous, precisely targeting the individuals who are most in need. Digital money transfers shorten the time in crisis situations, making it possible to offer assistance and deliver support right when it's needed.
COVID-19 pandemic has highlighted the need to use technology to assist people in difficult situations. In Togo, for example, the NOVISSI selected the poorest villages and neighborhoods through high-resolution satellite imagery and nationally representative household consumption data. Thenceforward, the program allowed the identification of vulnerable people through machine learning algorithms, using mobile phone metadata and phone surveys. This granted contactless, social protection payments to a population which no longer had the possibility to earn money because of the lockdown. Since then, Togo is leveraging that experience by building a National ID platform which will be closely coupled to a social protection system.
Since 2016, The World Bank ID4D program is supporting the deployment of National Digital ID systems (also called Foundational ID) in 49 countries, having a significant impact in normalizing and regulating the National Digital ID thanks to the contribution of various experts and leveraging on countries' experiences. They have recently coupled the ID4D program with the GP2x program (which has supported more than 33 countries in the process of digitizing the cash transfer from Governments to population) in order to digitize the government-to-person payments.
Within the past ten years, many initiatives have grown around the world to give life those digital identities linked to digital payment. India is one example. Using their AADHAAR system, they allow the authentication of any Indian with just a paper card and the help of biometrics. Another example is Peru, with the RENIEC National Identity system offering centralized identification to the public and private sectors. In Europe, Estonia has developed their 'Government as a platform', offering a lot of convenience and applying 'single source of trust'.
Identity and payment platforms initiatives are now growing in several countries, rushed by the COVID-19 and getting stronger through their technical capacities and data availability. They have revolutionized the social protection programs systems by developing new models of social protection based on socio-economic data analyses and using Artificial Intelligence to determine the eligibility of people to social assistance.
To better support  the fast-track digitalization of governments we can see more and more cross countries initiatives, with countries sharing their experience and technologies through what is called Digital Public Good. lndia, for example, shares their National ID model, AADHAAR, through an Open-Source ID Platform (MOSIP:  Modular Open-Source Identity Platform). Estonia, on the other hand, shares their secure data exchange Hub (X-Road).
At same time, global initiatives like GovStack lead by GIZ (GIZ), ITU, Digital Impact Alliance, and Estonian Government are assembling Digital Public Goods into Government Stacks, which accelerates countries' digitalization. GovStack includes digital ID platforms and payment systems to facilitate interactions between government and population.
There are also other initiatives which are focused on achieving specific goals. Digital Convergence Initiative, for instance, is leading to offer a fully Open-Source solution for onboarding beneficiaries and executing Social Protection programs. Other solutions like ID PASS Open-Source toolkit reuses know-how and technologies designed for emergency assistance of vulnerable populations, serving as a civil countries social protection system.
In a world damaged by the pandemic, with large blocks of rivalry, there is still hope. Seeing how countries collaborate and build digitalization for all, with the inner objective of inclusion and a goal to get out of poverty, the people that have been stuck there for generations.
With wars, pandemics, and other things that threaten the longevity of humanity, we will need a sense of fraternity to survive.
About Jaume Dubois

Jaume Dubois is leading expert on digital Identity systems for governments, advising on digitalization of identity and of administrative processes. He has been a Technical Leader, an R&D Manager, an Identity Systems Project Manager, and a Product Line Manager on Foundational ID and Biometric Solutions. He's a key contributor on international initiatives like OSIA or GovStack, working closely with MOSIP or OpenCRVS. Jaume is now CEO of ID30, a consulting and innovation company working on bridging technological gaps between governments, populations, and technology providers.
About ID30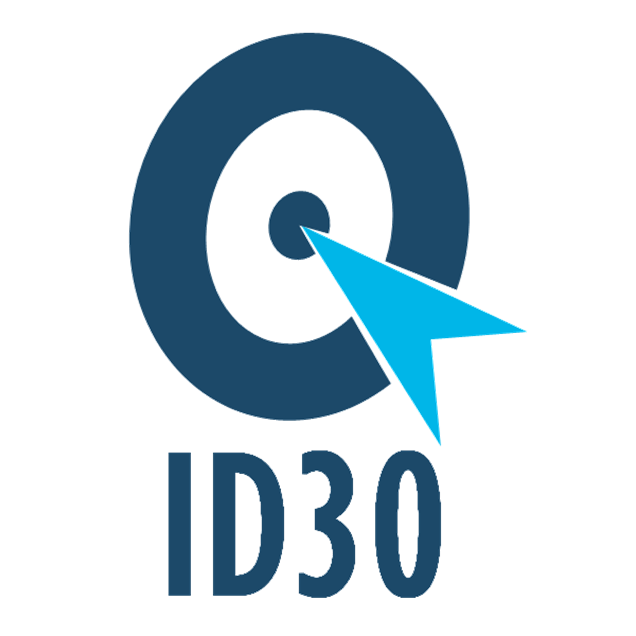 ID30 is a consulting company advising on digital identity and governments digitalization for developing countries. It has emerged from the statement that governments had a strong need to digitize whereas most specialists in the domain were part of the private sector. ID30 brings deep expertise into government project management units and supports them in their design, technical decisions and overall project management. On the other side, ID30 is supporting international organizations to design their framework and align their positioning government's needs.
ID30 pragmatic approach leads to setup adapted and sustainable solutions by being focused on delivering successful use cases rather than high technology. Working for more inclusion is an important goal for ID30 name refers to 2030 the target date of UN SDG 16.9 : "By 2030, provide legal identity for all including birth registration". At the moment, ID30 supports a government in West Africa and a major international standardization body.