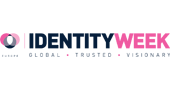 13-14 June 2023
RAI Exhibition Centre
Amsterdam
Details
|
Brochure
|
Register
---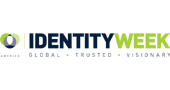 3-4 October 2023
Walter E. Washington Convention Center
Washington DC
Details
|
Brochure
|
Register
---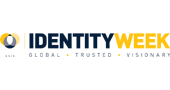 7-8 November 2023
Suntec Convention Centre
Singapore
Details
|
Brochure
|
Register
---
For the first time, Infineon Technologies AG are presenting a quantum-resistant e-passport that uses its security controller technology to encrypt biometric data stored in passports during authentication. A release stated: "Today we are launching the encryption...
Each year we gather a stellar line-up of identity thought leaders, many with decades of experience in the industry, to pave the future for faster and more seamless identity services. Our sessions, including panels, keynotes, roundtables and presentations, are designed...
read more
Identity Week Europe presents outstanding sponsorship and exhibition opportunities for world-class solution providers in elevating their identity status and technologies with applicational case uses. This is the place to do business with the mass population of the...
read more
Writing she felt 'honour' to deliver an opening keynote address at Identity Week America, Kathleen Kiernan in the NEC Today said she was delighted to spotlight digital ID within the federal and aviation sector. She urged thought-leaders to close the "trust gap" in...
read more
Identity Week Europe 2023 is in our sight. Bigger than ever. To accommodate 5000+ visitors, we are upscaling Identity Week America 2023 to the impressive RAI, in Amsterdam, with added capacity, magnificence and central links to...
read more
Wrapping up a successful edition of Identity Week America, we are delighted to share the highlights of productive networking and sessions in the post-event report. This year excelled all our expectations, mobilising stakeholders from key use case sectors including...
read more
Identity Week Europe is scaling up for 2023 and moving to a brand-new venue with a capacity to hold 5,000 + people. With a total exhibition space of 112,200m² including 12 halls, 70 conference and meeting rooms and 2 auditoriums, the RAI...
read more
While a centralised digital ID ecosystem has existed for some time, healthcare thought-leaders attending identity Week America advocated for a federated patient data ecosystem. The healthcare sector, where decades of patient data is stored, trails behind sectors like...
read more
That's a wrap on all Identity Week shows for 2022!  We visited Washington D.C., London and Singapore to bring focused identity markets together and fuel new innovations in identity tech and frameworks. We look forward to curating future-forward conferences next year...
read more
The keynotes are underway! Administrator David P. Pekoske of the TSA gives the first inspiring address at Identity Week America 2022. Founded just 60 days after the 9/11 attacks, the TSA aims to prevent attacks on the U.S. transportation and aviation systems. Built...
read more
D4t4 Solutions CEO and industry veteran Bill Bruno will take the stage at Identity Week America in Washington, D.C. on October 5, 2022.  Bill will discuss how existing fraud technologies are limited in what information they can reveal, leaving organisations to just...
read more
The countdown to Identity Week America is on! With hundreds of identity solutions on showcase, expert presentations and panel sessions and easy networking opportunities across the two days, the event is the place to be to assess one of the most primitive and advancing...
read more
One of the most primitive industries, identity is also advancing with new technology to verify and authenticate, enhancing many other sectors. Threats to our personal, national and global security have soared while consumer satisfaction is ever determining whether...
read more