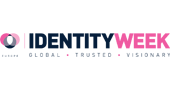 13-14 June 2023
RAI Exhibition Centre
Amsterdam
Details
|
Brochure
|
Register
---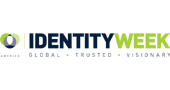 3-4 October 2023
Walter E. Washington Convention Center
Washington DC
Details
|
Brochure
|
Register
---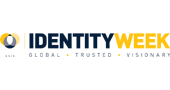 7-8 November 2023
Suntec Convention Centre
Singapore
Details
|
Brochure
|
Register
---
Join the community
Subscribe to Identity Week for top news, trends, and exclusive discounts on our events
MOSIP Country Conversations, a forum comprised of MOSIP-adopting partners, took place on 13th and 14th March, 2023 which shared key learnings and feedback on MOSIP's roadmap for the future. MOSIP builds foundational open-source modular ID platforms helping third...
There are exactly 3 months until the opening of Identity Week Europe 2023 in Amsterdam - the first upscaled edition to reflect the size and magnitude of this industry's innovation. Our exciting move to Amsterdam is to primarily upgrade a suitable venue to house the...
read more
On this International Women's Day, we want to take the chance to highlight and celebrate female identity thought leaders within the ecosystem that have always driven and continue to drive successful use cases and bring solutions to the forefront in a largely dominant...
read more
With Identity Week Europe 2023 fast approaching we want to highlight some of the inspiring and industry leading panel sessions we have lined up.Register before midnight on Friday 10th March to reserve your place and save 40% on conference passes before the price goes...
read more
Identity Week America 2023 is returning to the Walter E. Washington Convention Center, Washington D.C. on October 3-4 2023!As the largest identity event on the continent, we will be welcoming thousands of senior industry representatives, alongside over 250+...
read more
Identity Week Europe 2023 set to bring together thousands of global executives to be inspired by 200 speakers over 2 incredible days of content at the RAI Amsterdam, 13-14th June 2023!Every year we reserve a limited number of free conference passes for government and...
read more
Share your insight and participate in a full stakeholder forum with all of the identity industry based in Asia. We are now accepting enquires to be involved and speak at Identity Week Asia in November 2023, with an expanded conference agenda to cater for any...
read more
Save €500 on conference pass tickets this Valentines day!Book before the 17th February to take advantage of our current offer of 50% off conference tickets to Identity Week Europe 2023! Now is the best time to secure your ticket and gain unlimited VIP access to...
read more
https://youtu.be/R4qBLfQwMEw Our Age Assurance track at Identity Week Europe 2023 is populating nicely full of specialists in tackling online harms with regulation, certification, age verification technologies and the media. Ofcom, ACCS, Consult Hyperion and...
read more
As Identity Week Europe 2023 creeps closer to opening at the RAI in Amsterdam, we are very excited to announce the first 100 speakers that will be joining our lineup to make this year's event the most well-attended, inspiring and engaging forum yet! Be sure to take an...
read more
💥🎤 PANEL ANNOUNCEMENT🎤💥 IAM in Focus looks at the future of identity and access management, evolving processes, policies and tools for controlling user access to secure data systems. It is also a track that explores how we can enhance workflows across multiple...
read more
Our exhibition floor at Identity Week Europe 2023 is substantially bigger than previous years to cater for a bigger show but floor space is filling up fast with more of the industry's vendors and organisations signing up to be part of a central European show!  Do not...
read more
We are thrilled to be welcoming the new year with the announcement of our latest keynote speaker for Identity Week Europe 2023 – taking place for the first time at the RAI Amsterdam on the 13 - 14 June.And right now, tickets are 50% off!  Kai Zenner Kai is Head of...
read more