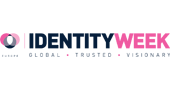 13-14 June 2023
RAI Exhibition Centre
Amsterdam
Details
|
Brochure
|
Register
---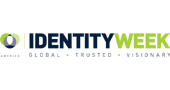 3-4 October 2023
Walter E. Washington Convention Center
Washington DC
Details
|
Brochure
|
Register
---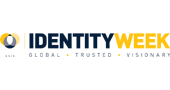 7-8 November 2023
Suntec Convention Centre
Singapore
Details
|
Brochure
|
Register
---
IN Groupe is proud to launch Photometrix™, a Surys branded solution, that allows verifying offline the portrait printed on a card with a simple smartphone. The solution, adopted in Togo, sets up an example for all countries needing to add security to their healthcare...
Identity Week America 2022 is shaping up to be an unmissable event - at its core promising to deliver a buzzing atmosphere and genuine mix of suppliers, organisations, enterprises and public authorities to meet. We have a hotbed of brilliant experts in biometrics,...
read more
Identity Week America is a dynamic identity event for the USA which continues to expand to accommodate an influx of industry solutions and unite a cross-section of the stakeholder community. Kick-start new partnerships, projects and find your next business partner in...
read more
Identity Week America, a complementary sister event to Identity Week Asia and Europe, will return to Washington D.C. from 4-5 October, bringing together an abundance of government representatives, enterprises and partners. It is really shaping up to be a...
read more
As Identity Week Asia draws to a close, here is a roundup of highlights from this year's fantastic keynote presentations, busy seminars, packed roundtable discussions and bustling expo floor. An insightful presentation was delivered on Day 1 by Jonathan Andresen,...
read more
The wait is nearly over to meet your perfect-match business partner or investor at Identity Week Asia 2022. The conference, running from Tuesday to Wednesday, will pack in sessions targeting the most advanced sectors in identity, plus hold an impressive exhibition...
read more
In addition to an extensive exhibition jam-packed with established identity solutions, Identity Week Asia also encompasses our Start-Up Village which serves as an important meeting place for identity start-ups at an early stage of their funding to meet potential...
read more
Identity Week Asia Suntec Convention Centre, Singapore September 6-7, 2022 Identity Week Asia is a conference and exhibition bringing together the brightest minds in the identity sector to promote innovation, new thinking, and more effective identity solutions. The...
read more
For the vast majority of organisations (92%), fraud management is either extremely important or somewhat important to their overall business strategy, according to a new study conducted by Gatepoint Research and sponsored by leading digital identity firm Telesign. The...
read more
Insight. Cutting-edge Tech. Global Trends. Identity Week Europe is BACK! Europe's No.1 conference and exhibition dedicated to all things identity is returning in 2023, but for the first time ever in Amsterdam.Save the date for our biggest and best edition to date from...
read more
From biometrics and decentralised identity, to identity management, enhanced data and digital ID, Identity Week Europe encapsulated the hottest trends and discussion areas in identity. But don't just take our word for it. Compiled in this report are numerous...
read more
With experience spanning both Asian and European secure identity markets, Ravi Purohit, Associate Director at Rakuten will be speaking at Identity Week Asia 2022, taking part in a panel discussion which focuses on Asia's secure...
read more
What is the value of attending Identity Week Asia? Identity Week Asia offers unparalleled networking opportunities with 1500+ identity experts to meet and exchange idea with from across the APAC region - specialising biometrics, digital ID, IAM, data quality, threat...
read more