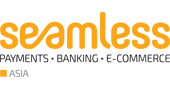 20-21 February 2024
Suntec Convention & Exhibition Centre
Singapore
Details
|
Brochure
|
Register
---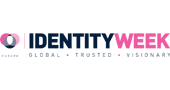 11-12 June 2024
RAI Exhibition Centre
Amsterdam
Details
|
Brochure
|
Register
---
11-12 September 2024
Walter E. Washington Convention Center
Washington DC
Details
|
Brochure
|
Register
---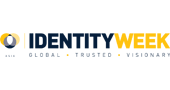 22-23 October 2024
Suntec Convention Centre
Singapore
Details
|
Brochure
|
Register
---
Join the community
Subscribe to Identity Week for top news, trends, and exclusive discounts on our events
Norwegian authorities are imposing a temporary ban on Meta companies - Instagram and Facebook - for targeting personalised ads to their users using their personal data. The adverts are driven to specific users by behaviour insights based on their region and online...
Security documents, PKI, and biometric inclusion continue to be areas of growth and security for Asia, Australia, and surrounding regions.Speakers from the IOM, UIDAI, GDRFA, Australian Payments Plus, UNICEF, The Alan Turing Institute, and the New Zealand...
read more
Discover the future of digital identity in the Philippines as PSA Director, Rene Mendoza takes the stage at Identity Week Asia 2023.Join us for an enlightening keynote session that unveils the transformative power of the country's eID system and its impact on the...
read more
As part of our commitment to delivering an enriching and first class event, we have secured the participation of hundreds of industry expert speakers who are at the forefront of shaping the future of identity management and authentication.The speakers will bring...
read more
https://www.youtube.com/watch?v=URS_sS9sJQI Creating a forensic chain of custody and traceable code ownership for developers. Headquartered in Washington D.C., CodeLock delivers software security at the code level for developers. The start-up, founded in 2021, has...
read more
Delivering a unique presentation during the conference on cutting-edge biometrics, we are delighted to announce Matt Davies, Deputy Executive Director, CBP onto the schedule for Identity Week America 2023, who will join a much broader conversation and dialogue around...
read more
If Identity Week America is not on your radar, it should be. Save the date for October 3-4, 2023.  After 17 years, Identity Week is established as the leading identity and trust event which has grown substantially to become the main meeting place for experts in the...
read more
Welcome to IDENTITY WEEK ASIA.Identity Week Asia is THE meeting place of Asia's identity giants.With 2,500+ industry experts in attendance, the entire identity ecosystem will be in Singapore this November, seeking the latest tech and partnerships to solve the biggest...
read more
We are thrilled to announce Mühlbauer Group will be joining us at #IdentityWeekEurope 2024 as our Title Sponsor and long-standing partners shaping the future for the identity industry! 🎉 Founded in 1981 the Mühlbauer Group has ever since grown to a leading global...
read more
Singapore's digital Singpass app is likely to become the more dominant ID used to register and vote in elections over the long-standing physical National Registration Identity Card, which was first issued in May 1966 to all Singaporeans aged 12 years old or above. The...
read more
Trust is at the heart of facilitating access to public and private services we all use in everyday life, which must be governed by frameworks that guide a supportive ecosystem for technology and business development. Hear from our panel of leading industry experts on...
read more
Identity Week Asia 2023 promises to be an unparalleled gathering of industry professionals, experts, and thought leaders, all converging to shape the future of identity technology and its applications.Join 2,500 attendees and 150 exhibitors at Asia's largest and most...
read more
https://www.youtube.com/watch?v=Z3nm6u6zN94 iShare Medical is an accredited trust platform providing identity proofing and authentication of federated IDs to send and share medical information between the patient-provider ecosystem. Speaking in 2022, Linda Van Horn,...
read more