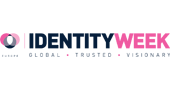 13-14 June 2023
RAI Exhibition Centre
Amsterdam
Details
|
Brochure
|
Register
---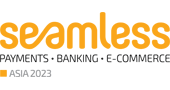 27-28 June 2023
Marina Bay Sands Expo & Convention Centre
Singapore
Details
|
Brochure
|
Register
---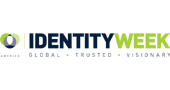 3-4 October 2023
Walter E. Washington Convention Center
Washington DC
Details
|
Brochure
|
Register
---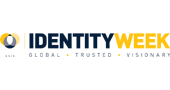 7-8 November 2023
Suntec Convention Centre
Singapore
Details
|
Brochure
|
Register
---
Join the community
Subscribe to Identity Week for top news, trends, and exclusive discounts on our events
The Federal Trade Commission has voted to crack down on consumer health apps violating privacy regulations by refreshing its Health Breach Notification Rule and issuing an updated policy  on acceptable practices to collect and use consumer biometrics for marketing...
As our conference agenda builds, we are proud to announce the latest additions to our agenda for Identity Week Europe 2023! Register now to join 4,000 identity professionals, benefiting from the latest in industry insights and real life use cases from over 250 thought...
read more
We are thrilled to announce our supporting title sponsor for Identity Week America 2023: National Security Systems, Inc.​​​​​​Identity Week America presents outstanding sponsorship and exhibition opportunities for world-leading solutions providers to showcase...
read more
Taking place on the 13-14 June at the RAI Amsterdam, the world's leading identity event will be opening its doors to over 4,000 attendees across two days of first-class industry leading content. Attendees from the world's leading government, financial services and...
read more
We are excited to announce the launch of ID:60. An impactful series of 60 second interviews with the vastly rich identity ecosystem. Featuring in the ID:60 series, we will hear from a range of speakers and participants across Identity Week implementing world-leading...
read more
We are delighted to announce that registration is now open to attend Identity Week Europe 2023 at the RAI in Amsterdam in June, a must-attend identity forum gathering over 4,000 attendees. Visitor tickets allowing free access to walk our impressive exhibition show...
read more
Much of the top banking and finance sector is adjusting to offering digital ID services to satisfy customers with safe onboarding processes and seamless payments. With the loses mounting to fraud, calculated by UK Finance, it is critical that this sector acclimatises...
read more
This summer, join over 4,000+ of your peers at the unmissable identity event of the year, Identity Week Europe 2023.  Identity Week Europe brings together the brightest minds in the identity sector to promote innovation, new thinking, and more...
read more
The time has come to announce the first 150 speakers for Identity Week Europe 2023!As the largest identity event on the continent, we will be welcoming over 4,000 senior industry representatives, alongside 250+ speakers across 2 days of first class content related to...
read more
Announcing our latest keynote speaker representing Eurostar at Identity Week Europe 2023… Speaker: Renauld Thillay, Head of Public Affairs, Eurostar Renaud Thillaye has been Head of public affairs at Eurostar since 2019. He is responsible for government and...
read more
There are exactly 3 months until the opening of Identity Week Europe 2023 in Amsterdam - the first upscaled edition to reflect the size and magnitude of this industry's innovation. Our exciting move to Amsterdam is to primarily upgrade a suitable venue to house the...
read more
On this International Women's Day, we want to take the chance to highlight and celebrate female identity thought leaders within the ecosystem that have always driven and continue to drive successful use cases and bring solutions to the forefront in a largely dominant...
read more
With Identity Week Europe 2023 fast approaching we want to highlight some of the inspiring and industry leading panel sessions we have lined up.Register before midnight on Friday 10th March to reserve your place and save 40% on conference passes before the price goes...
read more