Focus Days, Adaptive Recognition's experts will host eight interactive online discussions about access control solutions, ANPR's role in law enforcement applications, and a streamlined approach to COVID-related administration.
Are you looking for advice while exchanging best practices on the following topics?
Making access control systems more efficient
Exploiting the power of ANPR in retail access control
Finding wanted cars while on the move
Making COVID-19 test and vaccination administration fast and easy
Then the next edition of Focus Days is for you!
This time, we'll offer Focus Days in two doses:
What Is Focus Days?
Focus Days is a series of interactive online events held 1–3 & 9 March 2022. During these four days, Adaptive Recognition's experts host eight interactive online discussions on various topics.
They present typical challenges integrators face when implementing solutions involving license plate recognition and ID verification.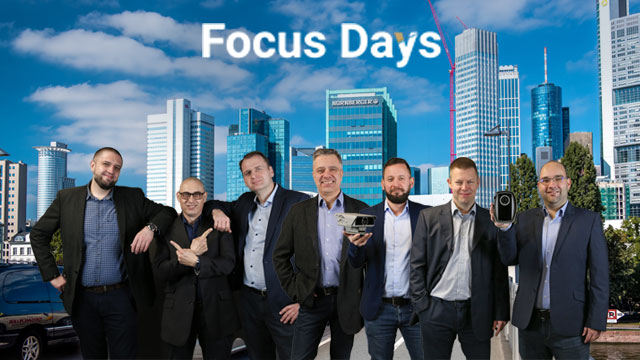 Who Is It for?
Focus Days is primarily aimed at system integrators who want to find answers to specific pain points they face, whether high costs, special requirements, confident ANPR at high speeds, and fast ID reading and verification.
Although our primary target audience is integrators, everybody is welcome. Project financial stakeholders, potential end-users, license plate recognition technology enthusiasts, and those involved in the ID verification business will also find interesting topics.
There will be two events for each topic, so you can find a time that fits your schedule, no matter what time zone you are in.
Where Do I Sign up?
Head on over to the events' homepages, where you can read more about the topics, the hosts, and the time and date for each discussion:
PARTICIPATION IS FREE, but you need to register in advance. You can sign up for as many events as you like.
We are looking forward to seeing you there!