Customer experience in banks depends on a lot of factors. Most of these can be enhanced by smart technology – in this material, Adaptive Recognitions show how the firm's ID management solutions take part in customer experience.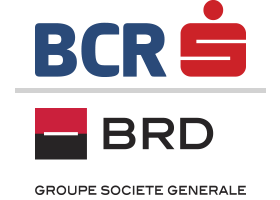 Banca Comercială Română (BCR), a member of Erste Group, is the most important financial group in Romania, including operations of universal bank (retail, corporate & investment banking, treasury and capital markets), as well as specialized companies on the leasing market, assets management, private pensions, housing banks and banking services through mobile phone. BCR is No. 1 bank in Romania on the assets value (over EUR 16 billion), No. 1 Bank by number of clients and No. 1 bank by savings and financing segments. (Wikipedia)
Quick project facts
Locations: BCR Erste Bank, BRD Bank
Products: PRMc, Combo Smart e-passport reader devices
Total quantity: 3,000+ pcs.
Application areas: Automated data entry, ID authentication
What if a banking experience is pleasant both for the customer and the bank employee? Let's see how these Romanian banks introduced a 21st century technology for avoiding any headaches of administration and security.
Administration in a blink of an eye
Speed, in fact, is a major contributor. If the clients have to wait a lot, the whole experience, even if other factors are OK, seems slow and boring. Time is money and each of us intends to proceed efficiently with our tasks – both the customer and the bank.
ID scanners play a great role in the speed of administration, in addition to their other benefits. Instead of manually typing customer data to the system, the scanner device automatically digitalizes the document data using OCR (Optical Character Recognition) and sends it to the bank system. This way, the regular input time (can be several minutes) reduces to only a few seconds.
As a result, customer registration happens in a blink of an eye and will not take lengthy minutes.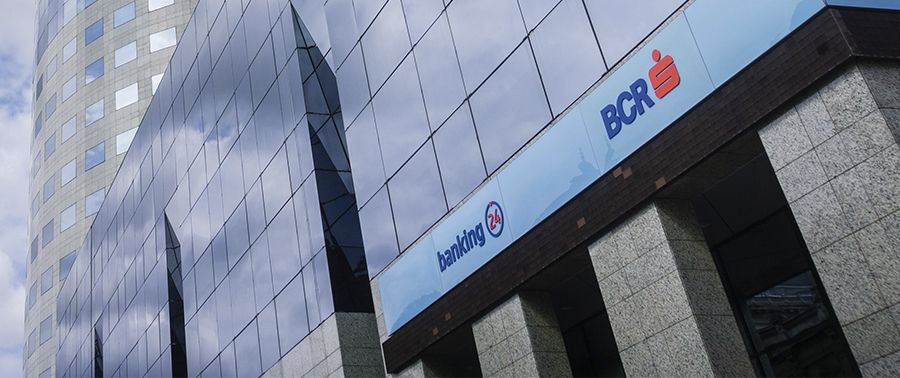 Data entry with 100% accuracy
Having automated data entry is efficient not just for the speed, but for eliminating typing errors. According to the statistics, each 100th manually typed character is incorrect 1 . Such flaws of customer data can contribute in various internal data problems and also in the future communication with the customer.
An ID scanner device does not fail, it offers 99+% recognition rate and guarantees that no data errors get in the system. BCR and BRD Banks benefit from an OCR engine that has been fine-tuned for more than 20 years.
Secure privacy by default
When managing customer data, privacy is key. Still, in many front office applications, banks or telco companies make photocopies of ID documents. This is a risky way of storing personal data as related news have proved it several times – how these photocopies got lost or were taken over by someone should not have had access for that.
A digital data storage system, however, makes sure that the data remains in the system, encrypted, this way protecting it from unauthorized access. When the ID scanner digitalizes the data, there are no copies made – the document itself will not have any duplicates, only the data is transferred to the bank system. Having such secured data management, the bank can easily comply with GDPR as well (General Data Protection Regulation).
Documents verified automatically
In addition to all benefits listed earlier, a major feature of ID document scanners is the automatic document verification function. Nobody can expect bank managers to be ID forgery experts.
The scanner, with a purpose-made software is capable of performing a forgery check to detect whether the identity card or passport was modified or may be a copy of a genuine document. Using altered documents, unauthorized transactions can be made easily by criminals (impersonators) without such equipment.
A shocking statistics: the total value of fraudulent transactions annually is around €1.8 Billion, according to the latest European Central Bank (ECB) report2
Read relevant news – how criminals withdrew $45,000 using fake IDs:
https://www.cbc.ca/news/canada/toronto/vaughan-fake-id-1.4903684
Benefits – summarized
For the bank
better focus on the customer
eliminating customer data errors in the system
skipping privacy risks of personal data
avoiding losses due to unauthorized transactions
For the customers
advanced customer experience, quick administration
peace of mind about how their personal data is managed
professional, high-tech environment during the process
Learn more about the mentioned products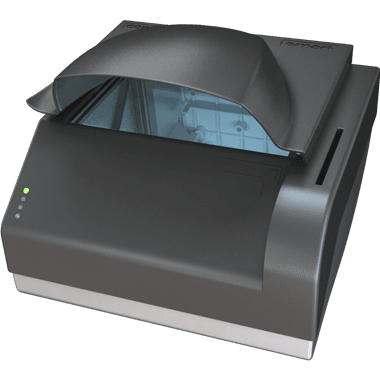 Combo Smart passport reader
If you are not an expert in ID verification, don't worry. Combo Smart has got you covered.
Automatic verification of IDs
Reads both printed and RFID data
Ideal for KYC and AML
No moving parts, outstanding reliability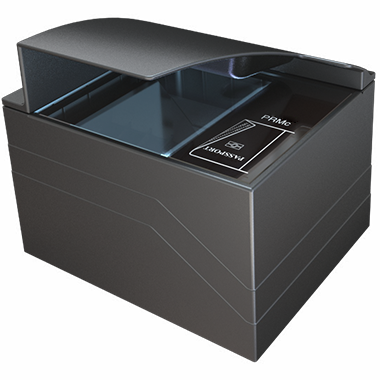 PRMc passport reader
A high-end ID / passport verification device for mission-critical applications
Special dual optic system
Multi-spectrum document analysis
JURA IPI decoding
Highest RFID standard compliance
Sources:
1 average benchmark value in corporate customer management sector
2 https://www.nets.eu/solutions/fraud-and-dispute- services/Documents/Nets-Fraud-Report-2019.pdf