The countdown to Identity Week America is on!
With hundreds of identity solutions on showcase, expert presentations and panel sessions and easy networking opportunities across the two days, the event is the place to be to assess one of the most primitive and advancing industries.
Here's a snapshot of sessions around identity and IAM for the healthcare sector. From start-ups in their formative years of development to the biggest vendors and organisations, the conference programme supports all viewpoints in nurturing the next generation of talent in identity, in addition to facilitating more commercial and public sector use cases of digital and physical ID across banking, travel healthcare and lots more industries!
Discover the next unicorn Identity Week America has to offer or sit in on carefully planned sessions, presentations and roundtable discussions with other thought-leaders – all for free.
We're delighted to welcome Linda Van Horn, who is President & Chief Executive Officer at iShare Medical, to deliver a keynote presentation on the present and future mission to secure access and sharing of medical data with digital identity verification. It's a use study that continues to be tested with digital ID technologies to transform the way patients can openly access their personal medical records whilst tightly retaining confidentiality over the most sensitive personal information.
On Day 1, Ryan Howells, Principal at Leavitt Partners, will also give his insight into converging trust, privacy and convenience for patients to enable healthcare to adopt a centralised system of digital identity as many other industries have.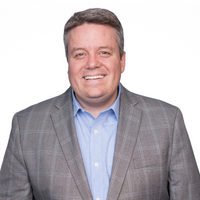 Unlike some sectors which have diverse ecosystems of product vendors and numerous applications, healthcare with predominantly two major divisions, the NHS or private healthcare, requires a federated digital identity system to protect millions of people's personal medical data.
You can hear a panel discussion on "Digital identity federation in healthcare" at 11:30 on 4th October involving healthcare professionals across these domains who will discuss the challenge of creating one future-proof identity ecosystem in healthcare.