MOSIP, standing for Modular Open-Source Identity Platform, has enrolled nine developing countries to adopt its modular platform in provisioning Aadhaar-like digital identity programmes for citizens.
MOSIP builds multiple blocks of national ID systems from scratch which can be given to countries that lack the resources to level up their ID systems in-house, allowing them to add features to the platform. Without the right resources, people or funding, it can leave developing countries with limited choices to either find a commercial partner where they do not have control over the system, buy the software and deploy it, or adopt MODIP's foundational open source platform.
The sweep of countries adopting MOSIP's unique platform include: Philippines, Morocco, Sri Lanka, Uganda, Ethiopia, Republic of Guinea, Sierra Leone, Burkina Faso and Togolese Republic.
Countries procuring platforms must meet MOSIP's specifications and standard APIs rather than a certification body.
80% of the population in India have already enrolled onto India's national ID system built by Modular Open-Source Identity Platform (MOSIP).
Recently, Identityweek.net met with the organisation's Head, Biometric Ecosystem, Sanjith Sundaram, who expressed the scalability of the platform which has grown to delivering digital pilots in Madagascar and other countries where modular biometrics will be used.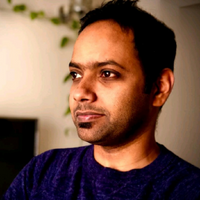 After implementation in the Philippines and passing data protection requirements, including not surveilling or profiling citizens,  71 million citizens have signed up to the national ID system using MOSIP.
From a population of 36 million, 150,000 million citizens in Morocco have been incentivised to be part of a national identity database issuing unique secure identity numbers.