This summer, join over 4,000+ of your peers at the unmissable identity event of the year, Identity Week Europe 2023. 
Identity Week Europe brings together the brightest minds in the identity sector to promote innovation, new thinking, and more effective identity solutions. With limited tickets to our free-to-attend expo floor, showcasing 250+ exhibitors, this is an opportunity you can't afford to miss! Key areas of focus include secure physical credentials, digital identity, and advanced authentication technologies, such as biometrics.
ExhibitorsNothing beats meeting face-to-face, seeing solutions first-hand, talking through business opportunities & making connections. Meet exhibitors from across the entire identity supply chain, from the major OEMs to the next big unicorn SMEs. This year's exhibitors include Mühlbauer, iProov, International Security Technology and Thales, alongside 100's more…
Keynote SpeechesAs a free expo visitor, you'll have the option to attend all our daily Keynote Speeches from top industry experts as they present diverse, visionary sessions on powerful new ideas in identity. This year, we've got a line-up of incredible names as Keynotes – trust us, you don't want to miss them!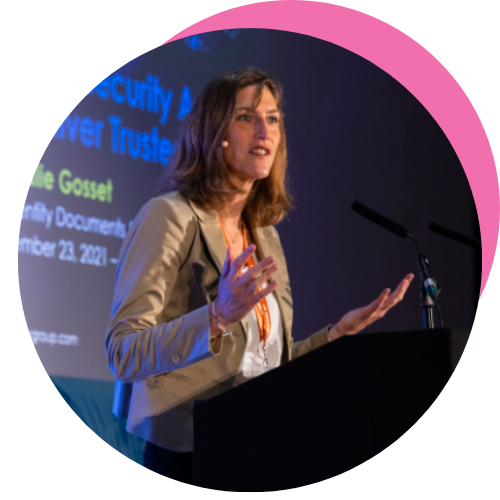 Start-Up CityMeet the brands and people driving innovation and leading breakthroughs across the identity space. A key area of Identity Week Europe, this year you can explore more than 100 businesses in our Start-Up City. And don't miss our start-up pitches!
Face-to-Face NetworkingIn an age of email fatigue, in order to build those all-important business relationships you need to go where your customers are – exhibitions & conferences. Join over 4,000 of your peers for unparalleled networking opportunities.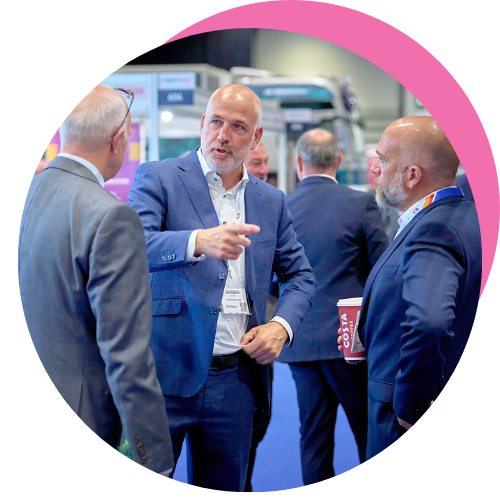 Seminar TheatreJoin us at one of our many free-to-attend on floor seminar theatres to hear the latest industry industry insights and get answers to some of the biggest questions facing the identity industry right now.
Identity Week TVIn-depth, compelling interviews and demonstrations with all the leading identity big-thinkers, trail-blazers, disruptors and innovators. All the content gathered will be available to watch on our YouTube channel